Organizational efficiency, investor confidence, transparency, is of utmost importance if the company has to scale and grow. Ever evolving laws and regulations have placed immense responsibilities on the Directors and managerial personnel to protect the interest of all stakeholders.
Thus, audit of records and documents by an external professional services firm is vital in ensuring that all required compliances are in place and in seeking advice on the corrective measures that need to be taken, in case discrepancies or incidents of non-compliance are noted.
R&A adheres to the highest standards of professional ethics while undertaking the Audit to ensure that the spirit of the law is abided. Our offerings under this vertical includes:
Secretarial Audit
Compliance Audit
Social Audit
Corporate Governance Audit
Legal Documentation Audit
Certifications under the various Corporate Laws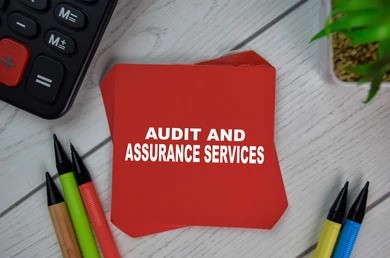 R & A's comprehensive range of services for setting up the operations of a corporate business entity includes Business Set-Up…
Corporate Compliance Management (CCM) is the new buzz word of the industry. CCM ensures organizational efficiency…
With the emergence of Insolvency and Bankruptcy Code, 2016, there is a tremendous reform in the bankruptcy and insolvency…
A corporate organization needs to obtain various approvals from time to time from various government…
Good corporate governance system aims at assisting the management of the Company in the efficient conduct of its business..
The corporate strategists and investors require a very comprehensive information and analysis of the…
With the globe shrinking on account of the World Wide Web, cross border transactions have become the order of the present…
Consolidation of business and inorganic growth through Merger and Acquisitions (M&A) is now a regular activity in the corporate…
Companies in order to motivate / retain / reward the employees may go for the Employee stock based incentive plans…
Intellectual Property is a product of intellect that has commercial value. The privileges given to the owners of such property are called…
R & A provides clients with all necessary assistance, as required under the present legal framework, in advising…
Our services to the Banks / Financial Institutions include: u Issue of search and status reports u Advising…
R & A undertakes the analysis of Current Compliance Status, audit of Labour Law records and guides on the compliances…
Compliance Management specifically consists of policies, processes, tools and structures that help identify and manage…
R & A provides services concerning registration and on- going compliances to various non-profit entities…